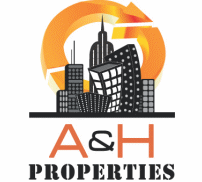 Service Area:
Central & Southern Maine

Overview:
A & H Properties is a company that prides itself on the quality of our workmanship and determination to have affordable and competitive pricing while catering to our clients' needs. We are a small business with the owners overseeing all of the ongoing work in the field, exceeding our clients' expectations. providing management and inspection services in a range of property requirements, our firm is always one step ahead of the rest.

We offer certified home and septic system testing, inspection, repair and installation. We also offer water testing, radon water and air testing, geothermal heating and cooling inspection, thermal camera inspections, carbon monoxide testing, lead paint testing, mold testing and inspection, roof inspection, concrete crack repair, and more.